Ready-made Apps
White-labeled iOS/Android and desktop apps, ready to be used.
Off-the-shelf Hardware Support
No custom hardware needed – gets you to market quickly.
Battle-proven
Ready to be used, worldwide.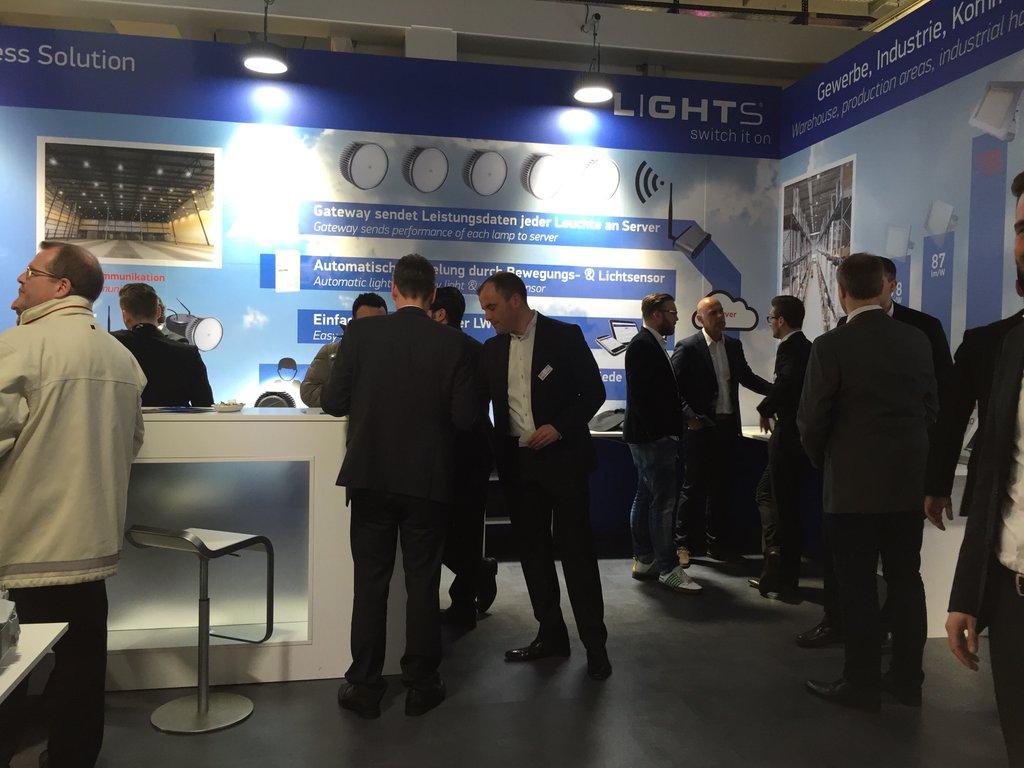 Lucid Wireless Solution, based on the Thingsquare lighting solution, shown at at Light + Building 2016.
Long-range Wireless
Long-range wireless communication for large-scale industrial and commercial installations.
Health Monitoring
Keeps track of the health of all lamps
Lighting Planning and Control
Zone-planning, scheduled dimming, presence detection for energy savings.