From Proof-of-Concept with Off-the-Shelf Hardware to Professional System
Street lights can account for up to 40% of a city's energy cost. Wireless street lighting control can cut that cost by half and remote monitoring can detect broken lamps instantaneously so that a repair team can be dispatched before dark. This is why cities around the world are investing billions of dollars into this market.
Today we build a smart street light network with off-the-shelf hardware and the Thingsquare platform, ready to be built into existing LED street light lamps. The first proof-of-concept prototype is built with off-the-shelf hardware.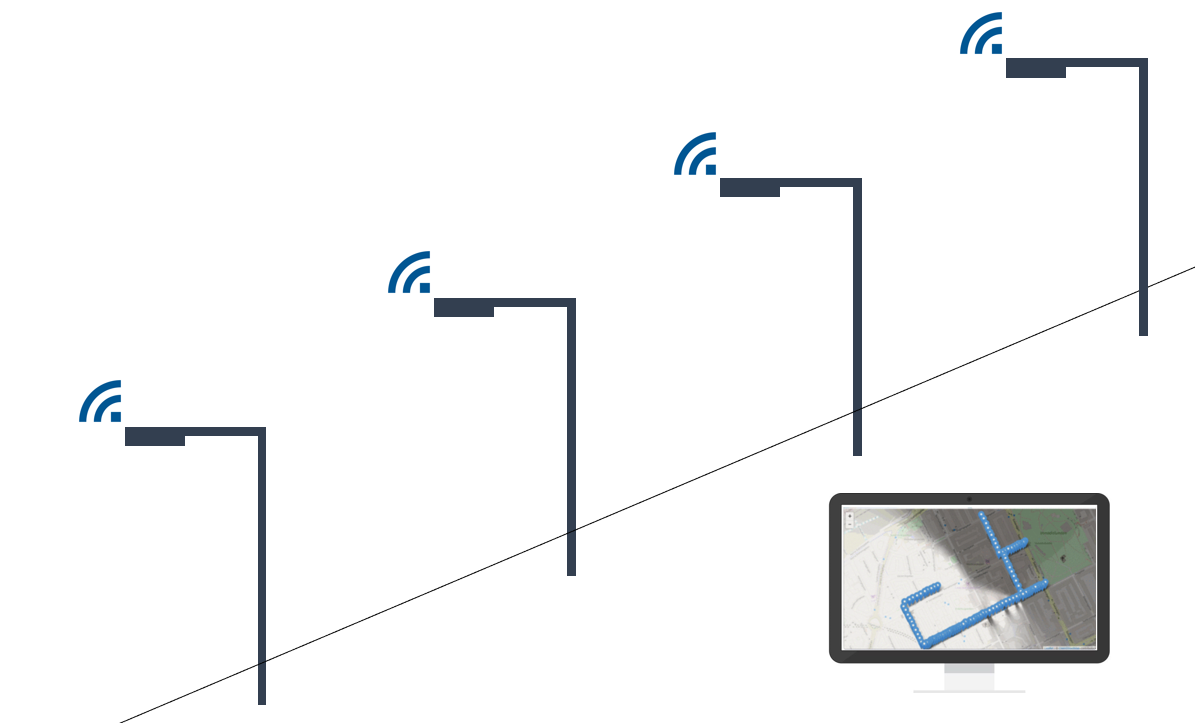 Each street light has a wireless connection that allows them to be remotely monitored and controlled.
---