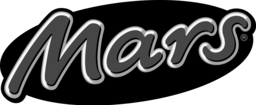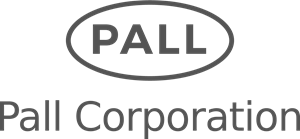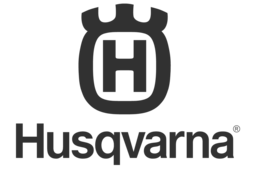 Benefits of an
IoT Solution
Tailored to your needs
Built with mature technology
Lets you focus on your business instead of the technology.
Read more about our technology.
Prototype included
We build an early prototype with off-the-shelf hardware, reducing project time and uncertainties.
Read more about why always should build a prototype.
What You Get
Start with a tailored prototype, then go for the full IoT solution
Tailored IoT Prototype
Ready-made prototyping hardware
Shipped to you and ready to validate your business concept.
A no-code / low-code approach
We follow a no-code platform / low-code platform approach for the first prototype: we believe that the first prototype should require no custom coding.
Pre-configured setup
From a selection of ready-made solutions.
Web site and smartphone app with your own logo
Powerful, fully functional web app based on the Thingsquare default templates.
Managed cloud backend
Your devices will connect to our managed cloud backend – no custom cloud setup needed.
Full data access
All data generated by your devices and users is readily available for download, via your frontend and through the API.
The Full IoT Solution
Fully custom hardware
Everything can run on your own custom hardware.
Fully custom firmware, with firmware SDK access
Lets your development team continue development, for full flexibility.
Fully custom frontends and smartphone apps
Built by your team, of by us, with our open source templates.
Deployed in the cloud or in your data center
Licensed options available.
Enterprise system integration
Our team will integrate with your backend system through our REST APIs and NodeJS npm modules.
Development expertise to save you time and money
Our engineering team creates your custom IoT solution together with your team, so that your engineering team can focus on your business.
Knowledge transfer
We work closely with your engineering team for a smooth transition.
Thingsquare helped us develop, deploy, and run a large scale retail IoT system for monitoring customer behavior. We were impressed both with the performance of the system and with the assistance and services from the Thingsquare team!
They do more than deliver a technical solution, they understand our business case.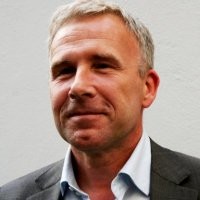 Nick Harmsen
Behavioural insights expert, B:Clarity
By choosing Thingsquare, we were able to develop the first version of our product in a surprisingly short amount of time.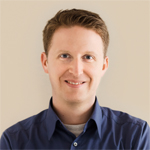 Johannes Schwarz
CTO and co-founder, tado°
Thingsquare's wireless mesh allow us to upgrade our firmware, securely over the air

Daniel May
Co-founder, LIFX
The Thingsquare platform really shows the benefits of the dual-radio approach taken by the Texas Instruments hardware. Thingsquare's combination of a low-power 6lowpan mesh network with Bluetooth beacons is unique in the market.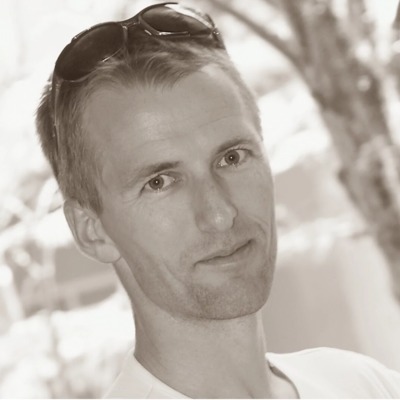 Jarle Boe
Devkit manager at Texas Instruments
Thingsquare were a key factor in selecting the technology for our first generation of the product. We were able to build our product very quickly and execute our plan. The Thingsquare team helped us greatly in making everything just work.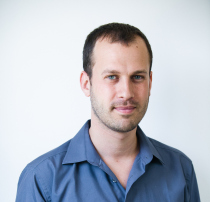 Quality is of primary importance for our customers. With Thingsquare, we can deliver a wireless control system that covers both commercial and industrial lighting needs.
Hassan Razi
Head of Product and Technology development, Riva Lighting
Frequently Asked Questions
What is Thingsquare and who is it good for?
Thingsquare helps product owners create commercial IoT solutions. Or add IoT features to an existing product.
At the heart of our offering is our IoT platform, a ready-made software suite that can be customized to cover a wide range of needs.
We work with customers from Fortune 500 companies to high-growth startups. Many of our customers do industrial products (lighting, monitoring, sensing), agriculture, electricity, medtech. And since pretty much any type of product or market can become wireless, we are always eager to take on new areas.
Our customers typically have titles like VP of Product, Chief Architect, CTO, Product Owner, Project Manager.
How is Thingsquare different from other IoT offerings?
We do one thing, and we do it well: we build IoT solutions based on wireless mesh networks. With particular focus on massive scale and low power.
Our secret sauce is our technology platform, which is designed to be customized in just the right places.
We tailor the parts that needs to be customized for each customer, while having a solid base to stand on. Read more about our technology platform here.
How much does a typical project cost?
The cost depends on how much custom work is needed and typically fall in the $25000 USD to $200000 USD price range.
All costs are known up-front. You get an initial estimate through the IoT solution planner. The estimate is then refined through the consultation discussions and will be finalized before the project starts.
We also offer the possible to do add-on projects as needed.
Are there any other costs?
We charge a license fee for the use of our IoT platform. This scales with the number of deployed devices and aligns our incentives.
All costs are known up-front and is included in the offer you get as part of the consultation discussions.
Can I deploy the solution to my own cloud or my own data center?
Yes. Our IoT platform can be deployed on a wide range of cloud platforms as well as on dedicated data center servers.
Can you host the backend for us?
Yes, we offer a hosting service for our backend software. It can be deployed on a range of geographic locations.
Do I have to use the cloud?
No. Even though most IoT solutions will use the cloud to provide remote access, data history, and many other features that users need and want, there are several use cases where the Internet is not available or that the cloud is not an option for other reasons. We support the off-line use case by deploying our controller software on a Raspberry Pi-class device in direct vicinity of the deployment site.
Can I integrate the solution with our existing cloud infrastructure?
Yes. Our technology platform is designed to support easy integration with existing cloud infrastructure and we provide integration development as part of our services package.
What wireless protocols do you use?
We use the Internet Protocol (IP) suite. Read all about the technical details of our IoT platform here.
What hardware do you support?
We support a set of Systems-on-a-Chip (SoCs) that we have fine-tuned our software for. Read all about the technical details of our IoT platform here.