Wireless Networking in the Extreme
A wireless mesh network is a network where the nodes in the network help other nodes achieve coverage and connectivity by forwarding messages on behalf of others.
Street lighting systems is an example of where a wireless mesh network is needed. A single-hop network would not provide enough coverage, so the lights help each other to reach out.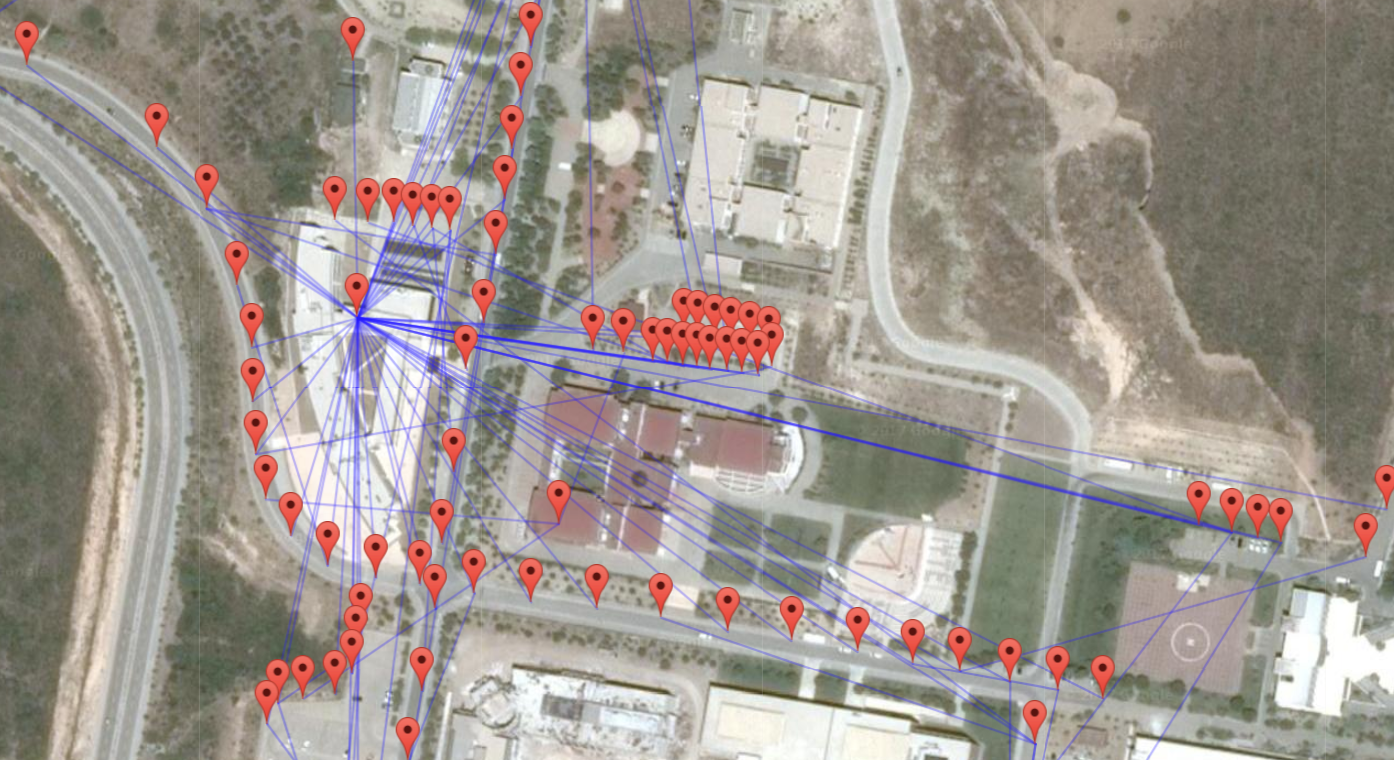 A wireless IPv6 mesh network in the wild.
The picture above shows an installation of a Thingsquare IPv6 mesh in the wild. (Although our system is known to be able to run on really, tiny devices operated by a single coin-cell battery, this particular installation does not use those low-power mechanisms as street lights have access to power.)
The big challenge with such a large wireless network is to understand what is going on – and how to develop the software that makes them tick.
In this article we look into how we develop such large-scale systems at Thingsquare and the tools we use. We push the envelope with a 100-hop network, which is larger than what we typically would see in real-world installations.
---